The Lake Havasu City Sewer Project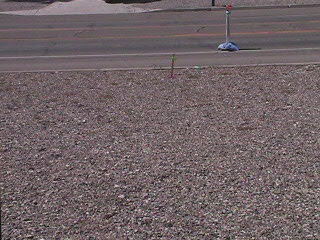 April 10,2006. Palo Verde Blvd. South reduced to 2 narrow lanes of traffic.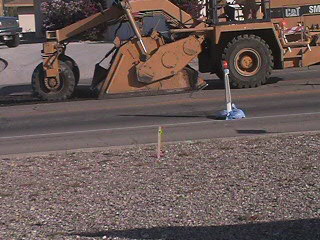 April 19,2006. This machine grinds the pavement into small pieces so it's easier to remove with a loader.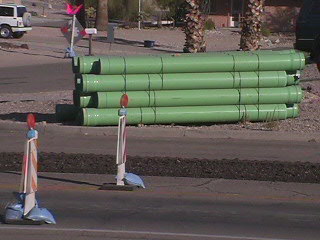 The PVC pipes that are used for the main sewer line.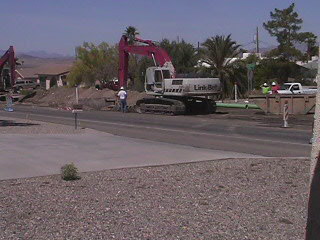 April 20,2006. Digging the main ditch.
This thick steel box is positioned in the ditch to keep it from collapsing while the pipes are joined together.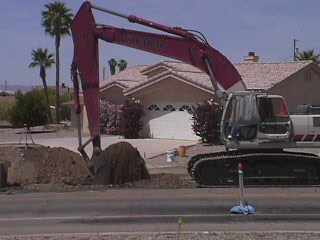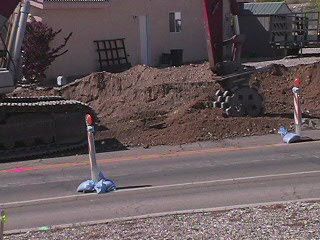 This machine rolls and packs the dirt.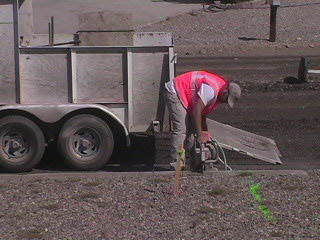 May 10,2006. The curb is cut in two places so a section can be removed. This is where the ditch will be dug.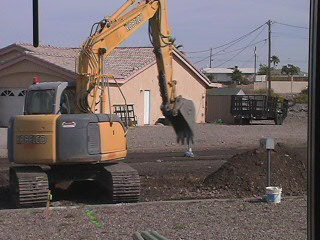 May 11,2006. Ditch being dug from main line to septic tank.
May 11,2006. Connecting small pipe to main pipe.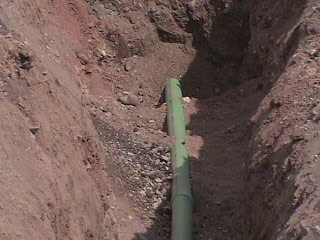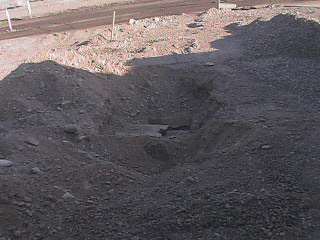 June 13,2006. Septic tank uncovered and lid removed.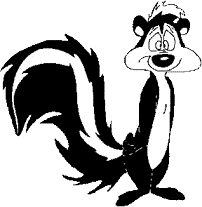 Septic tank pumper truck.

Webzapper2000@hotmail.com
Check The Weather At America's Home Of The London Bridge: