The Dukes Of Hazzard And DUEL Connection
In The Dukes Of Hazzard episode "Witness For The Persecution", the General Lee (1969 Dodge Charger) is shown driving down a highway towards the same tunnel that is in DUEL.They even meet up with a truck in the tunnel, but it's a cabover Ford, not a conventional Peterbilt.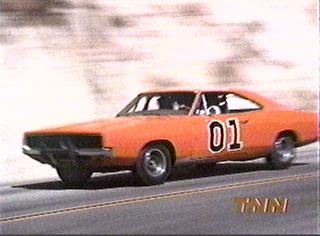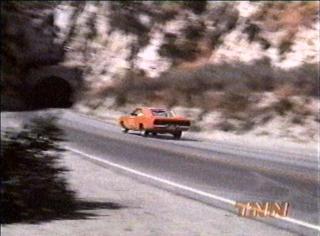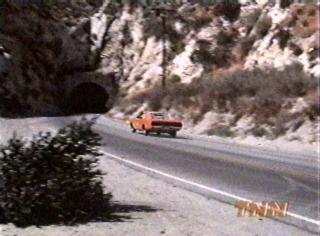 The tunnel as it is shown in DUEL, just before the truck pushes the school bus.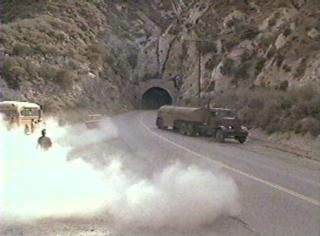 Watch a video of the General Lee going through the DUEL tunnel.YouTube clip provided by Bill.
In The Dukes Of Hazzard episode "Mrs. Rosco P. Coltrane", "Mamma Coltrane" is played by Lucille Benson, who is the woman at the Snakerama in DUEL.
Several other episodes have parts filmed on the DUEL highway, and a few episodes show the same cliff that the DUEL truck went over.
Click Below To Go To The Main DUEL Page